"You think there'd be more people here," an old man in the front row whispers to his friend. And he's right: at a Barnes and Noble on the Upper West Side, five minutes before the tribute to reporter Anthony Shadid begins, people are still trickling in. The empty grey chairs attract mostly grey heads, a gathering in monochrome amidst a rainbow of book covers and posters that seems suitably somber. But the burst of yellow from the vase of roses in the corner and the thick yellow lettering on the cover of Shadid's memoir House of Stone reminds us that we are celebrating something today as well.
At exactly seven o' clock the panelists take their seats: Deputy Foreign Editor at The New York Times Michael Slackman; Shadid's wife Nada Bakri and Foreign Editor at The New York Times Susan Chira. Slackman is tall, bespectacled and wears a kind smile. Bakir is clad stylishly in black—still mourning, perhaps—and otherwise expressionless. Her black scarf, sweater, blouse, pants and flats hug her slim body and even the tattoo on her right ankle peeking through her sheer leggings is in silhouette. Only her hair is brown and cascades on either side of her face, revealing high cheekbones, thin lips, a small nose and piercing eyes in glimpses. Chira's curly bob and shining eyes convey a warmth with which she begins the evening to remember Anthony Shadid on the page—of newspapers and in House of Stone—and off the page as a friend and colleague.
Chira watched Shadid hop from The Boston Globe to The Washington Post to The New York Times with growing admiration. By the time he was writing for her, she was "struck by the continuity of themes in his work." A Lebanese-American who grew up in Oklahoma and went as an adult to his ancestral village in Lebanon to resurrect his great grandfather's home, he relentlessly confronted the notion of identity—his own, and the people about whom he wrote. Identity is a profound question—is it "sect, religion, country," something else?—and Shadid explored it from all angles. This made his writing deeply honest because it was all about "how ordinary people experience great, epical events; Anthony never lost that lens."
After the Iraq War began in 2003, Shadid reported not on America's strategies, successes and mishaps, but about the Iraqi citizens whose lives—and identities—were under attack. "Life is not lived in wartime," Shadid writes in House of Stone, and whatever takes its place is what he sought to capture, article after article. Appropriately, this won him his first Pulitzer Prize in 2004. His second—a rare feat for any writer—was in 2010, for continued reporting from Iraq in all its searing truth.
Chira concludes by acknowledging the public's reaction on the New York Times' tribute webpage. Overwhelmingly, she says, people "felt a connection to his work; it lived for them."
Michael Slackman continues in the same reverential tone. Shadid's work was "driven by something missing or lost, something he was searching for in his own life." Shadid undertakes this personal quest in House of Stone, doing in his novel and in his articles what so many writers and reporters aspire to do, which is to "connect the dots" between personal and global themes.
House of Stone blends the three things Shadid did best, which Slackman spells out for us:
Being "on the ground,";

Painting a "larger picture of events that are happening" in the country and region;

"Anthony's ruminations" on war, policy, diplomacy, individual narratives, and every other motif he wove through his book.
Shadid once said to him: "a lot of reporters' notebooks are filled with drama but they often miss the impact." He reads a small excerpt from House of Stone to demonstrate this.
During his reading, Bakri, who has maintained composure and taut body language until now, arms and legs crossed and no eye contact with the audience, begins to tear up. Squinting her eyes, she dips her head and lets her long hair cover her face. Her fingers search for a napkin for her eyes and a Barnes and Noble employee discretely places a box of tissues on the table next to her. She silently composes herself, dabbing her eyes several times before she can look up again.
Slackman intends to close with his comment that Shadid celebrated "the enduring nature of the human spirit" but Bakri is not yet ready to speak so he and Chira fill in the silence. Slackman offers the story of how Shadid first Bakri and Chira shares an anecdote about Shadid's relentlessly polished pieces in spite of the horror and savagery around him in Iraq: "It was just unfurling in this incredibly engaging, seductive way."
Bakri now looks confident enough to take over the microphone. She begins with a halting whisper, "um" and reads a few sentences from House of Stone, her smooth American speech accented by perfect Arabic pronunciation. This section reminds her of Shadid, who, like the character being described, was "a very generous man with his time and his knowledge." With a tight, thin-lipped smile, she says, "I guess he just died trying to learn more."
Now that all three panelists are warmed up, the memories and stories start flowing more forcefully. Slackman explains that "Anthony's main objective was to get to the truth," but he was never "an adrenaline junkie chasing after the gunfire." Rather, he was a "grudging participant" and did whatever was required "in order to bear witness." When an audience member asks Bakri, "tell us how you met Anthony," Bakri is able to smile and describe a rally in 2006 when they first met. She turns to Slackman to clarify, showing us her sleek profile. "I think you were with me—you were with me, right? I don't remember."
"I remember," Slackman replies, and even recalls her first words to him: "You're not Anthony Shadid!" All three marvel at his humility and neighborly friendliness with friends, colleagues, mentees—no one was too small to be cherished, helped or advised.
What about the reporting he did in Syria, someone else asks. Bakri answers that she has Shadid's four notebooks from his latest trip but "I haven't the heart yet" to open and go through them. She promises she will, in time.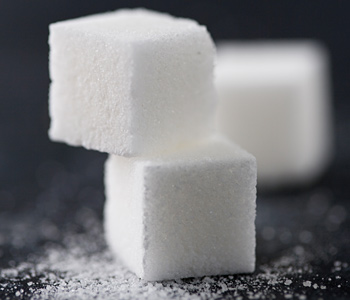 Inspired by a friend and journalist with Middle East reporting experience, I comment to the panelists on Shadid's eye for detail. "If you go into a house, find out the type of sugar they use," he had once told my friend, which she included in her tribute to Shadid in The Indian Express and which I bring up to them. Slackman nods vigorously. It was Shadid who taught him that the ceramic discs the Shiites pray with represent a drop of dirt from Ka'bah, something Slackman had seen for years but never noticed. When Slackman reported on the four American contractors killed in Fallujah in 2004, Shadid remarked to him that Falluja "has the best kebabs." Slackman grins—only Shadid would know something like that; he typically "knew not more than just you, but more than everybody."
House of Stone is a journey punctuated with the knowledge of experience, and experience of knowledge. Only someone as fearless and passionate as Anthony Shadid could have written it, and it is up to us to remember him through it.